Meet Us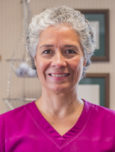 Imara Runne
Imara will greet you warmly when you call or come to the office. She can explain all our office procedures and costs. Her wealth of 30 years of insurance filing knowledge will help you accurately understand and use any insurance policy. As a certified Chiropractic Therapy Assistant you may benefit from her treatment expertise as well. As a mother of 4 and grandmother of 7 she knows kids, so if your children happen to come, you will find her quickly winning and calming their hearts. She, as Dr. Runne, has studied natural therapies at the Instituto Naturista Adventista in Guatemala and practiced as a midwife there for 3 years. This is multi-lingual office with Imara speaking Spanish and English fluently.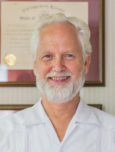 Dr. Eugene Runne
The beginning of my profession in natural therapies was Instituto Naturista Adventista in Guatemala, Central America (1976-1981). I completed their 2 year program and later joined the faculty of this Seventh-Day Adventist school for missionaries to learn natural therapies to help people anywhere with readily available natural resources like: herbs, clay internally and externally, charcoal, use of hot/cold water applications, massage, manipulation, reflexology, fasting with and without juices, fever therapy, steam/sauna baths and other hydrotherapy methods, nutrition, exercise, and other lifestyle principles. The Institute, besides being a tri-lingual school (Spanish, Portuguese, and English), had a farm with bakery, health food production and distribution, herb processing and preparation facilities, as well as a small hospital and a main out-patient clinic with frequent satellite clinics conducted throughout Central America.
There I also met and married my talented beautiful wife, Imara, who came from Nicaragua to take the same training program and acted as a midwife in the small hillside towns surrounding the Institute for scores of Indian mother's deliveries, completely successful using only natural techniques and remedies (a remarkable feat in light of the otherwise 40% infant mortality rate).In Guatemala we even had the first of our four home-birthed children. Life was pleasant until the kidnapping and killings began and we were led to leave for the USA in early 1981.
Desiring to continue sharing natural health approaches in the States, I chose Chiropractic and completed pre-medical studies at Palm Beach Junior College in Lake Worth, Florida before entering the chiropractic program at Life University in Marietta, Georgia. I completed my doctorate in late 1986 and in 1987 began practicing at our present location in Maryville, Tennessee. I compliment my wife as she runs the office and acts as a therapy assistant as well.